Modifications to my Strut Mounting System for my 15" Dobsonian Telescope

When I originally built my 15" dob I made one error in my calculations, I forgot to include the thickness of the mirror to the light path. This resulted
in the focal point being a bit past the limit of my focuser, and had to use an extension tube to make it usable. I also designed a quicker setup that I
incorperated into the 16" scope I built for the NBANB. Having some free time on my hands I finally got around to making the modifications.

Click on the pictures for a larger picture

A couple of cad drawing leading up to the machining of the parts. All drawings done in Rhinoceros and and rendered in Penguin.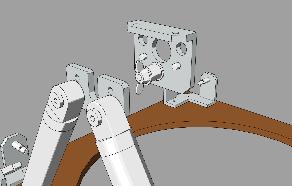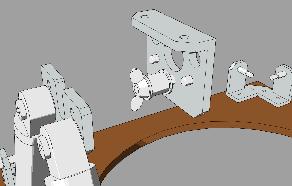 The brackets are made of 6061t6 aluminum angle. There is a left and right
for each corner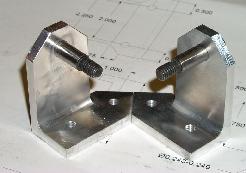 The bolts are 3/8 x 1 shoulder screws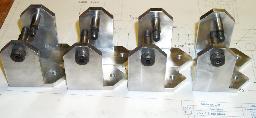 The upper brackets without the dowel pins that register the strut tie plate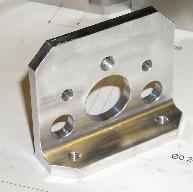 The upper strut bracket with the clamping bolt and thumb screws, all stainless steel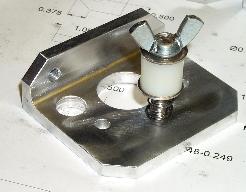 Shown here with the strut tie plate in position and clamped down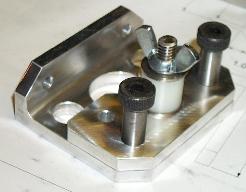 Here the struts are attachted to the tie plate with 3/8x3/4 shoulder bolts.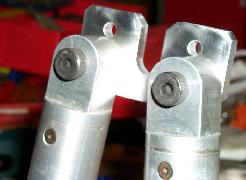 And with the tie plate onto the upper strut mount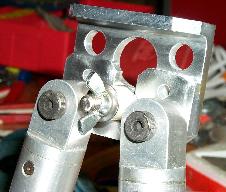 I got the parts assembled and mounted on the scope today
Some shots from different angles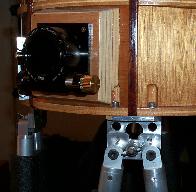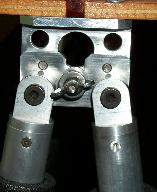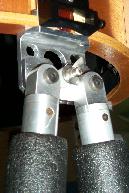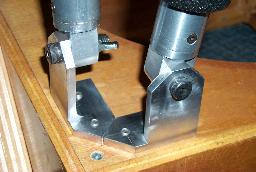 Some pictures of the mirrorcell out of the scope.
I have to clean it and the mirror as well.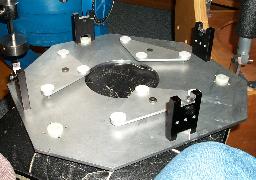 The inside of the tailgate with the fan and adjuster screws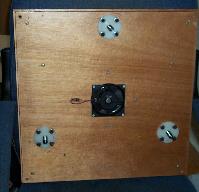 a close-up of the adjuster screws, made of Titanium (I didn't have any stainless steel :-)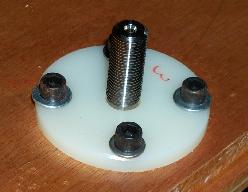 This page updated July 6, 2004