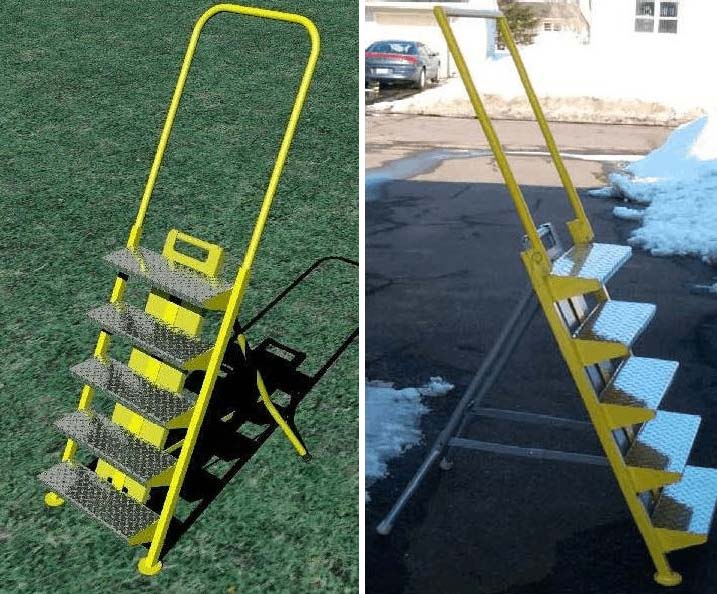 Ladder accessory for use with Amateur Astronomers Telescopes.
The ladder is constructed of aircraft grade aluminum and diamond
plate sheet, welded construction and is powder coated.
Cad Rendered image Prototype
---

Incubator Transport Cart. For use in ambulances, planes, helicopters and hospitals
for the transport of premature infants. The unit is constructed of aluminum and
stainless steel and will carry loads up to 200 kg,
Cad Rendered Image Prototype
---
Models designed in Rhinoceros Design Software and Rendered in either Flamingo Raytrace
or Penguin Non-Photorealistic rendering packages.

Rockerbox for Dobsonian Style Telescope for Amateur Astronomers
Penguin Render in Cartoon Render with pencil fill Flamingo Render using wood decal material
---

Camera Mount for Celestron C-8 Telescope
Pencil Sketch Render Cartoon Render with single color fill
---
Examples of designs in Rhino3d and renders in Flamingo

Tubing Bender MP3 Player Concept
---
Contact info
jamescrombie ( at ) jamescrombie(dot)com